Transformation and Acceleration Center

Undertake the strategic transformation, push the organizational transformation, and enhance the core competence of Goertek.


Talent Development Center

Establish career paths and help to develop employee capability based on the strategy and overall arrangement of talent's core abilities.


Leadership Development Center

Focus on the manager's duties of business development, construction of organizing ability and echelon building of talents, promote managers' leadership.


Enterprise Culture Communication Center

Boost close synergy between enterprise culture and strategy; broadcast, inherit and practice enterprise culture.


Performance Improvement Center

Establish three level performance management system including company, department and individual, motivate employee energy and promote organizational performance.

Global Management Trainee
Goertek Wings
Social Recruitment Staff
Training Path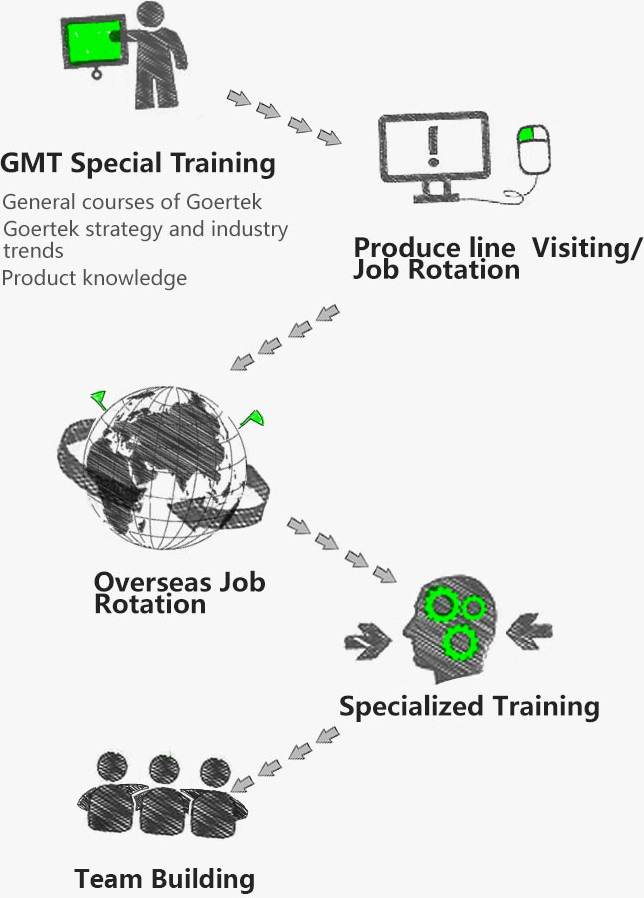 Joseph

Joined Goertek in 2015

One week's on board training is very plentiful and fast-paced. It not only helped me get a deeper understanding of Goertek but also helped me blending in the culture and working environment. Besides, communication with EMT strengthened my confidence in Goertek's future.

Irene

Joined Goertek in 2015

Goertek gives every staff big opportunities and platform for our development. I'm working in MK Dept. which is part of my job rotation. Product training, produce line visiting and taking part in big projects strengthen my understanding of business and commercial.

Global Management Trainee
Goertek Wings
Social Recruitment Staff
Training Path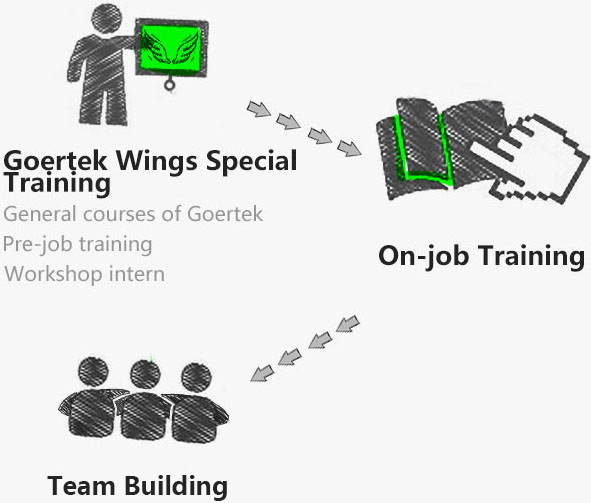 Paulo- Senior R&D Engineer

Goertek Wings (2012)

As a new graduate in 2012 joined Goertek, everything is new for me. Although my major is Acoustics, I still fell very unfamiliar in my job. Fortunately, Goertek has a training system for us. The one to one tutorial system and the new staff training helped me understand the work pattern & culture here, product designing and the future planning of myself. Now, as an acoustics engineer, I not only take an active part in training activities, but also share my experience with my team. In the process of training, I grow with my team together.

Paulo- Acoustics Engineer

Goertek Wings (2015)

I want to say thank you to Goertek for the training designed for us. It helped me to see my future more clearly. I am much familiar with my job and more determined with my working attitude.

Global Management Trainee
Goertek Wings
Social Recruitment Staff
Training Path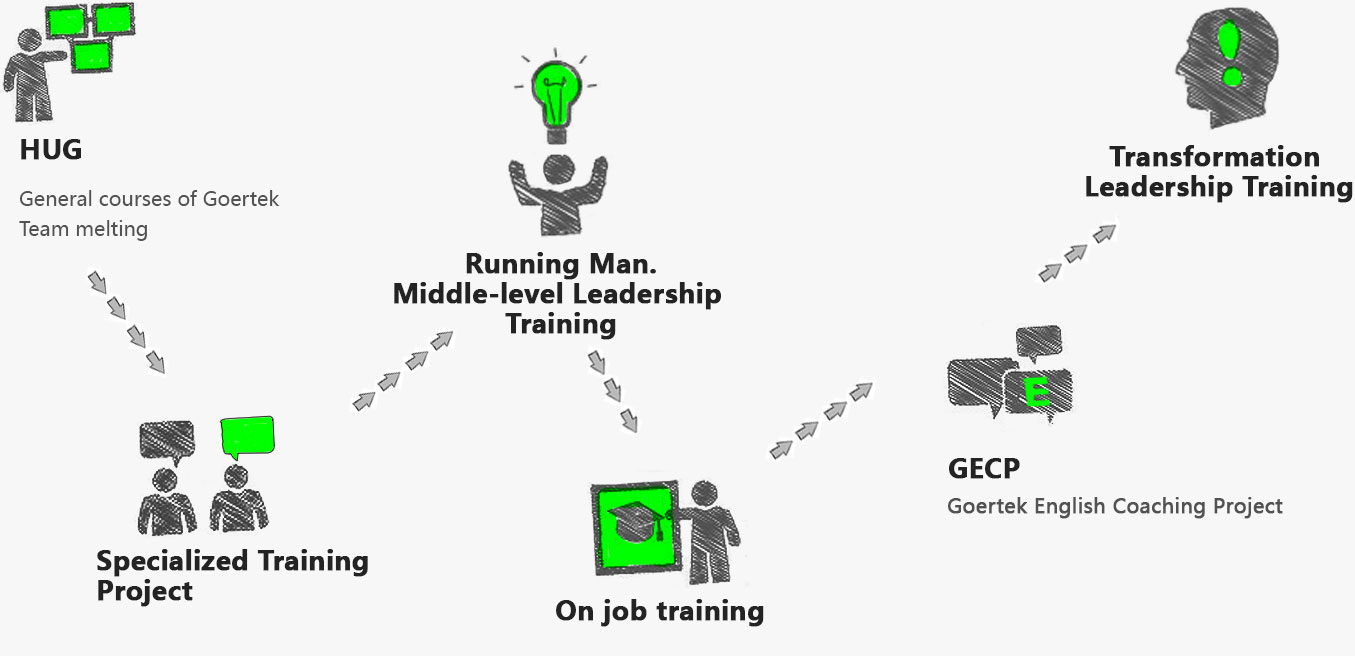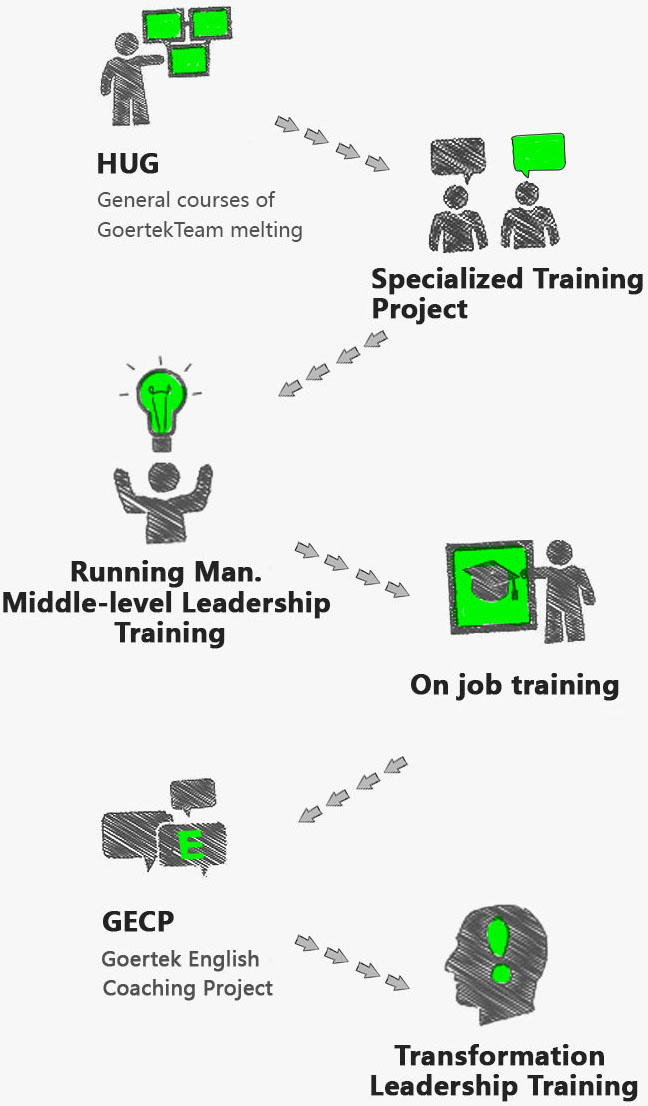 Tim-Senior Minister

Joined Goertek in 2006

As a manager, I need to manage the staff and the things. The characteristics of the business makes our ability of "manage things" well, but somehow lacking of the ability of "manage staff". "Running Man." training project, with a whole new way to let you feel the key of how to manage staff well. join us, you will feel it worth!

Ken-Manager

Joined Goertek in 2015

Goertek have nation's top class professional platform and provides many training opportunities. It help me broaden my view and professional scope, accelerate the speed of ability enhancement of myself.