Goertek Collaborates with Qualcomm Technologies for the new Qualcomm Snapdragon XR2 5G Reference Design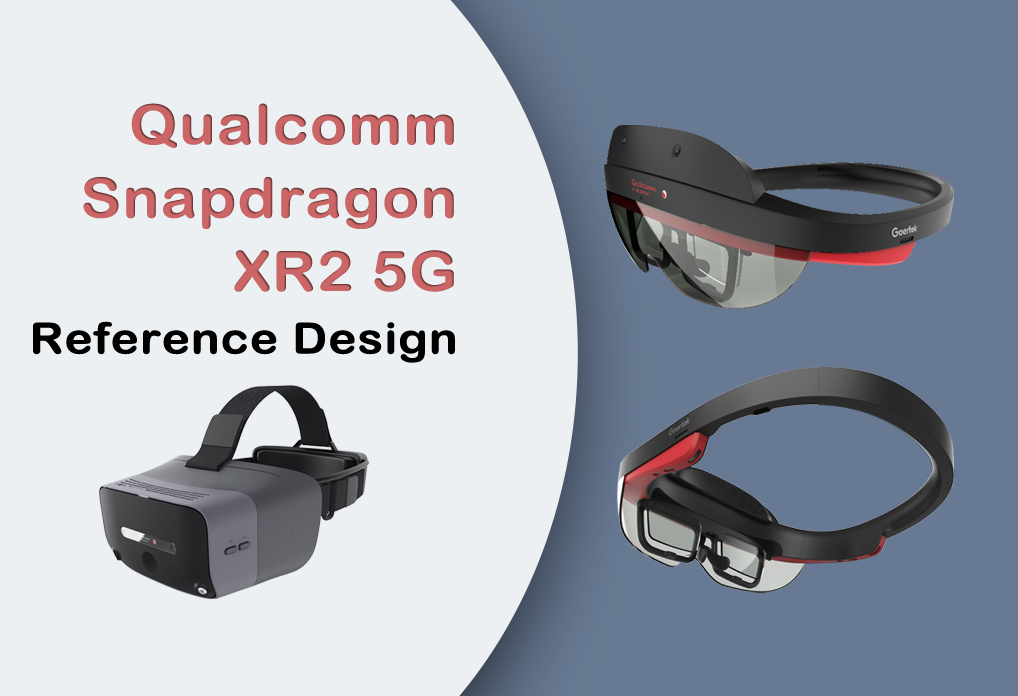 Qingdao, China – February 27 , 2020 – Goertek and Qualcomm Technologies collaborated to unveil the world's first 5G-enabled XR reference design using the new Snapdragon™ XR2 Platform last week at Qualcomm's Press Event.  As a Qualcomm XR Head Mounted Display (HMD) Accelerator Program Manufacturing Partner, Goertek was deeply involved in the system integration and manufacturing of the XR2 reference design.  Powered by the Snapdragon XR2 Platform, the reference design has 2x the CPU and GPU performance, 4x more video bandwidth, 6x higher resolution and 11x AI improvement compared to premium-tier XR platform in market.  Even further miniaturized versions of this reference design are possible for mass production utilizing Goertek pancake optics technology enabling a sleeker, more stylish, more comfortable user experience.
As a key partner of the Qualcomm Technologies' XR ecosystem, Goertek has jointly developed several generations of XR reference designs based on the Snapdragon Platform since 2016. Goertek offers a one-stop solution for XR industrial design, electronic design, mechanical design, RF, antenna design, acoustic design, optical design, software design, product testing and final mass production service. In each generation of reference design, Goertek has used its unique capabilities in XR optics, as well as an in-depth understanding of industrial design, heat dissipation management, materials selection, and extensive manufacturing experience, to help make the Snapdragon XR2 reference platform fully capable and quickly scalable for high volume manufacturing.
The reference design has a total of six cameras, with an option for an additional camera – two internal for eye tracking and four external, two for head tracking and two for RGB cameras for MR experiences. The two cameras for head tracking can also be used to generate Depth Map, using hardware accelerated depth from stereo in Snapdragon XR2 platform. The provision for an additional camera that could be used for facial / lip tracking and includes an IR emitter for six degrees of freedom (6DoF) head tracking with simultaneous localization and mapping (SLAM) and hand tracking to coexist. Other feature enablement's include 3D audio and voice commands, 2Kx2K per eye dual panel LCD support and the SDX55 modem which unlocks boundless XR over 5G and 60-GHz wireless connectivity. Goertek is committed to support this partnership and will use this reference design to help OEM partners bring next generation XR products to market faster with less engineering resources.
Qualcomm and Snapdragon are trademarks of Qualcomm Incorporated, registered in the United States and other countries.
Qualcomm Snapdragon is a product of Qualcomm Technologies, Inc. and/or its subsidiaries.