An unparalleled executive team with a global mindset and advocacy for diversity and inclusiveness.

An inspiring team of Industrial executive with great passion and determination for continuous progress.

An influential team of technical experts.

A pool of young talents with great vision, passion and creativity.
Staff behavior requirements
Client orientation

Insight into customer needs, providing customers with quality products and services.
Employee development

Pay attention to employee development demand, growth environment and development platform.
Trustworthy

Trustworthy is the cornerstone of the survival and development company, is the enterprise to realize value creation style.
Cooperation and mutual benefits

Cooperation is the effective way to achieve their goals, mutual benefits is the result of cooperation is seeking.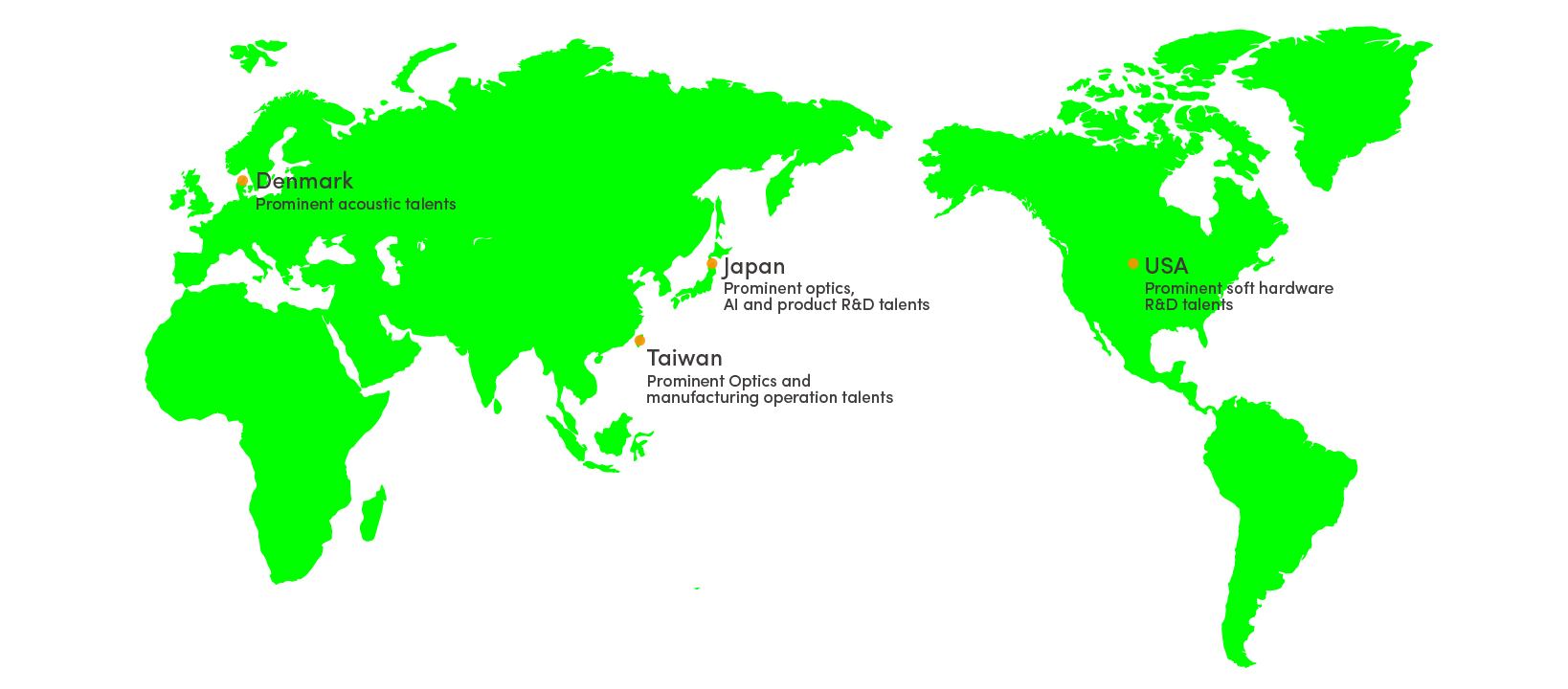 Weifang

Address:

Block 1, Electric-acoustic Park, No. 268, Dongfang Road, Hi-tech development zone, Weifang City

Telephone No.:

0536-3050525

Email:

hrrecruit@goertek.com
Qingdao

Address:

Floor 4th, No. 3rd building, International Exhibition & Wealth Center, No. 18 Qinling Road, Laoshan District, Qingdao City

Telephone No.:

0532-58665309
Beijing

Address:

Floor 19th, Shining Building, No.35 Xueyuan Road, Haidian District, Beijing City

Telephone No.:

010-62026600-6601

Email:

recruit-bj@goertek.com
Shanghai

Address:

No.140 Tianlin Road, Xuhui District, Shanghai City

Telephone No.:

021-50198669

Email:

info_sh@goertek.com
Shenzhen

Address:

Floor 5th, No. 7 block, Weixin software park, Gaoxinnan 9th avenue No. 9, Nanshan District, Shenzhen City

Telephone No.:

0755-86512432-841

Email:

info_sz@goertek.com
Nanjing

Address:

305-3 North building, No.1, XiChun Road, Yuhuatai District, Nanjing City
Taipei

Address:

7th Floor, No. 421 Ruiguang Road, Neihu District, Taipei City

Telephone No.:

+886-2-87515051
Japan

Address:

東京都千代田区外神田1-18-13秋葉原ダイビル14階

Telephone No.:

+81-3-6262-9858

Email:

 info@goertek.com
Korea

Address:

607 A-dong Digital Empire B/D, 16, Deogyeog-daero 1556beon-gil, Yeongtong-gu, Suwon-si, Gyeonggi-do , 443-702,korea

Telephone No.:

+46 (0) 725740713

Email:

recruit@goertek.co.kr
Vietnam

Address:

lot k-08, Que Vo Industry Park Non Commune, Bac Ninh City, Bac NinhProvince, Vietnam

Telephone No.:

0084-1258095222

Email:

Tuyendung@goertek.com
USA

Address:

5451 Great America Parkway, Suite 301, Santa Clara, CA 95054, USA

Telephone No.:

+1 (408) 542 9710

Email:

hr@goertekusa.com
Denmark

Address:

Sverigesvej 15,8660,Skanderborg,Denmark

Telephone No.:

+45 8652 3411

Email:

hr@dynaudio.com