Goertek unveils the first production-ready lightweight Snapdragon AR2 -based smart viewer reference design
On February 27, Goertek partnered with Qualcomm Technologies, Inc. to launch a new generation of lightweight augmented reality (AR) smart viewer reference design based on the Snapdragon® AR2 Gen 1 Platform during MWC 2023. The reference design is Snapdragon Spaces Ready and will also be the first production-ready AR viewer reference design based on the Snapdragon AR2 platform, which will enable OEMs to reduce time-to-market for their next-generation lightweight AR viewer.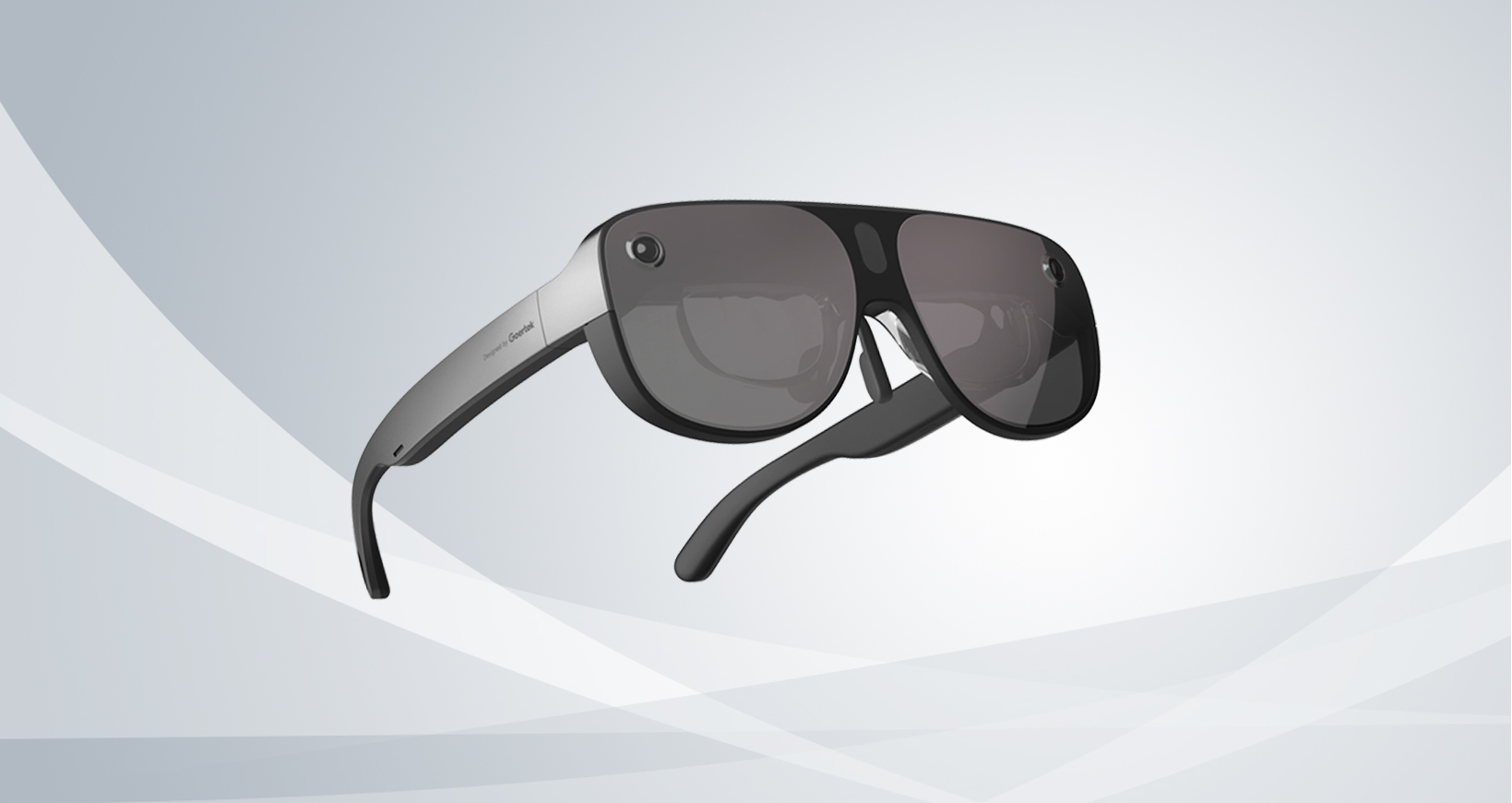 The Snapdragon AR2 is Qualcomm Technologies' first system-on-chip (SoC) solution designed specifically for headworn AR devices. Its distributed processing architecture enables the development of AR smart viewers that are powerful, yet slim and energy-efficient. Combining the groundbreaking design of Snapdragon AR2 and Goertek's leading design and development capabilities coupled with its cumulative experience and investment in the AR field, the new AR viewer reference design is lighter and thinner, with a total weight of just under 100g. With lightning fast Wi-Fi 7 connectivity, the design can reduce the latency between the AR glasses and the host device (smartphone) to less than 2 ms. It consumes less energy, and supports SLAM and environmental sensing, 6 DoF (degrees of freedom) and will support the Snapdragon Spaces™ XR Developer Platform. The compact and lightweight appearance, combined with its exceptional performance, makes the reference design truly wearable for a variety of applications including mobile office, teleconferencing, gaming and entertainment, learning, and training. At this time, the reference design is available as a companion device to Snapdragon 8-powered smartphones that are Snapdragon Spaces ready, with additional platforms for mobile, PC and other computing devices to be supported in the future.
        This reference design is a continuation of the Snapdragon XR2-based AR glasses reference design that Goertek unveiled in June 2022. With a 12.8% reduction in frame thickness and a 30% reduction in leg height, these engineering improvements allow the design to be more resemblant of genuine spectacles. The carbon fiber and magnesium-lithium alloy make the housing lighter while still maintaining exceptional thermal performance. With the unique flexible hinge design, the glasses will automatically return to the folded position once removed from the head, while the temples can be bent into position to fit different face sizes.
        The reference design makes use of a new generation of free-form modules for optics, which improves visual acuity with a 38° display FOV and a wider viewing angle, increasing the vertical field of view by 50%. To better accommodate the requirements of various indoor and outdoor as well as daytime and nighttime scenarios, the maximum brightness has been increased to 1500 nits. In a major step up in terms of enhanced visual performance, the reference design also features a handy magnetic removal and replacement lens feature that enables the user to easily swap out lenses with various light transmission rates (using high transmission rate lenses in bright light and low transmission rate lenses in dim light) and supports lenses with various degrees of myopia adjustment. The reference design will also be available in future versions with other optical configurations. The reference design uses Goertek's proprietary near-ear stereo acoustic solution, which strikes a balance between sound quality and privacy while optimizing the noise reduction algorithm to improve voice recognition and deliver an unmatched listening experience.
        Said Bakadir, Senior Director of XR Product Management, Qualcomm Technologies, Inc., said "Qualcomm Technologies has a longstanding collaboration with Goertek to deliver premium headworn AR and VR devices powered by Snapdragon platforms to help scale XR devices for partners around the world. We are excited about this new light weight, Snapdragon AR2 reference design, which will help usher in a new era of sleek glasses."
         Marvin Chang, Corporate Vice President, Goertek,Inc., says, "Goertek has worked closely with Qualcomm Technologies in the field of XR since 2015, and the two companies have partnered together for several generations of reference designs in both VR headsets and AR glasses. This year's lightweight version will be our third generation of AR glasses reference design in collaboration with Qualcomm Technologies and the first Snapdragon AR2 Gen 1 platform-based AR glasses reference design intended for mass production. We believe that this reference design based on Qualcomm Technologies' most recent generation AR platform and Goertek's strong design and system integration capabilities, can satisfy the requirements of both businesses and consumers at various product levels and market segments, helping brands shorten the time to market for their high-performing lightweight AR smart viewers and allowing users a seamless and thoroughly enjoyable experience."
Snapdragon and Snapdragon Spaces are trademarks or registered trademarks of Qualcomm Incorporated. Snapdragon and Snapdragon Spaces are products of Qualcomm Technologies, Inc. and/or its subsidiaries.