Lightest and Thinnest: Goertek Optics Released New Generation of Small-size and High-performance AR Display Modules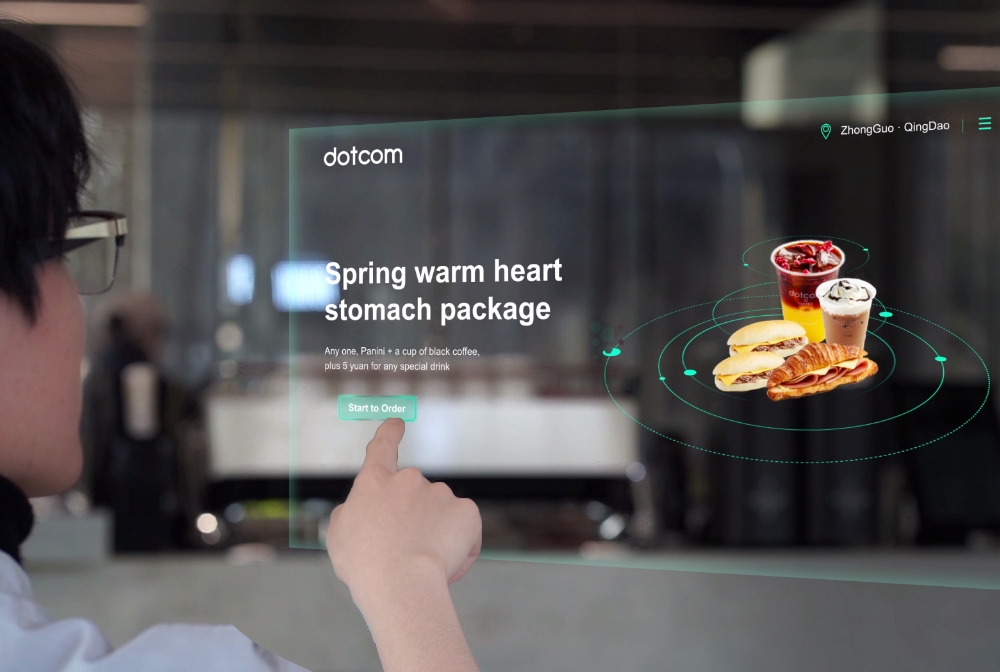 With the breakthrough in usability of AR glasses, the trend of lightweight and high-performance displays has become prominent. Recently, Goertek Optical Technology introduced a new generation of single-layer lens full-color AR diffractive waveguide display module and Micro LED single green diffractive waveguide display module. This helps brand manufacturers create portable, fashionable, and visually impressive consumer-grade AR glasses. The newly introduced single-layer lens full-color AR diffractive waveguide display module has a field of view (FOV) of 28°. Even at low power, the brightness reaching the eye can still reach up to 700 nits, satisfying the needs of AR navigation, audiovisual entertainment, interactive collaboration, and other AR applications. The in-house optical engine is based LCoS technology, with a volume of less than 1cc and a weight of 1.6g. It is currently the smallest and lightest full-color display optical engine module available. The module is equipped with Goertek Optical Technology's single-layer full-color diffractive waveguide lens, with a thickness of only 0.7mm, and can also meet the needs of customization, differentiation, and mass production.
        The other product is a Micro LED single green diffractive waveguide display module with a FOV of 30° and a brightness at the eye of over 1500 nits. It is equipped with a in-house compact optical engine (0.3cc in volume) and a diffractive waveguide lens. This module is suitable for AR applications such as cycling and information prompts. Since its establishment in 2012, Goertek Optical Technology has been dedicated to the research, development, and production of optical display technologies such as VR&AR and micro-projection. In 2020, it was the first to establish a 12-inch wafer nanoimprint diffractive waveguide automated production line. It has successfully developed AR optical engine products based on technologies such as DLP, LCoS, and Micro LED. Goertek has a comprehensive pilot line, automated assembly and testing equipment, and highly automated optical production lines to meet the research and development as well as manufacturing needs of various AR optical products. Moving forward, Goertek Optical Technology will continue to strengthen product development and production investment with a commitment to provide customers with a high-performance, high-value one-stop optical solutions, and to deliver an enjoyable and immersive AR visual experience to users.