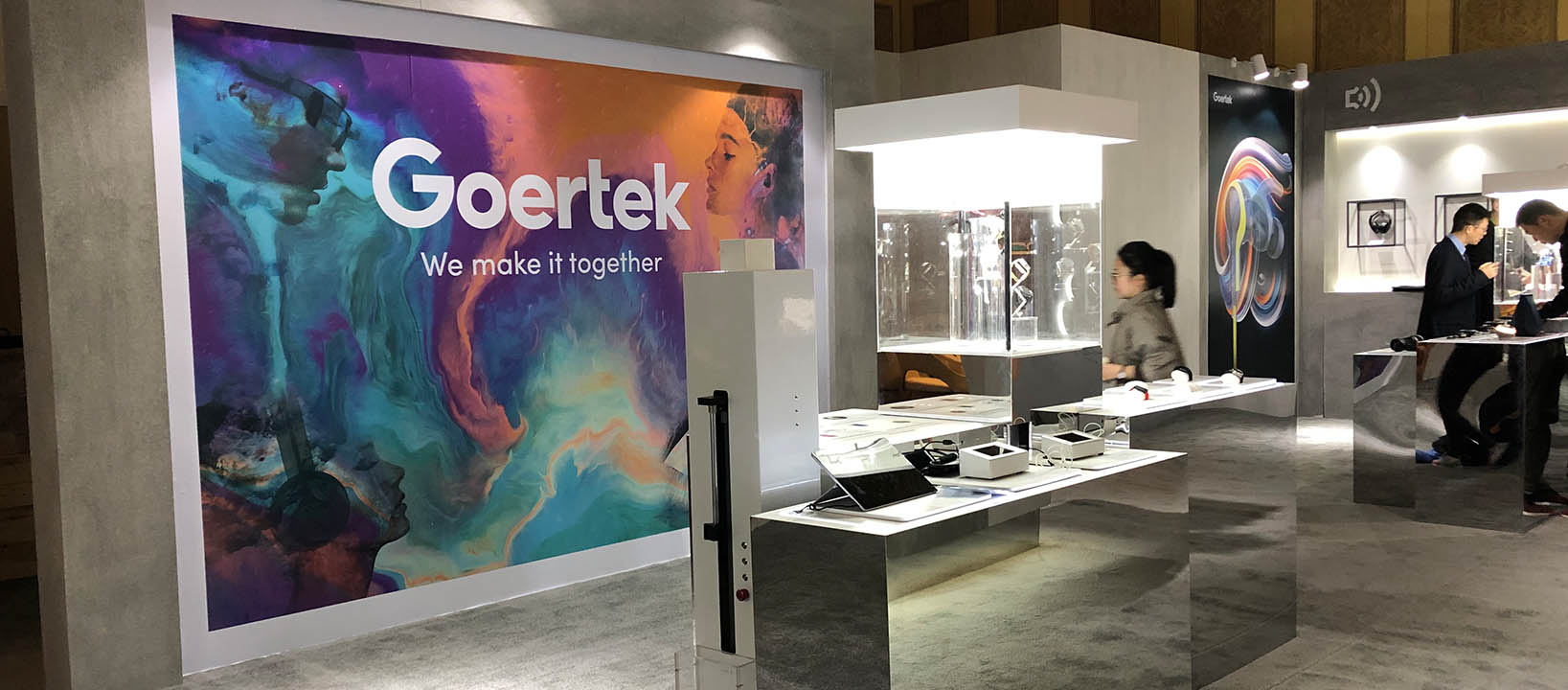 CES 2019: Leading Chinese intelligent hardware maker Goertek to showcase its latest lineup of smart acoustic, optical and sensor products
Exhibition Name : International Consumer Electronics Show
Time : 2019/1/8-2019/1/11
Location : Las Vegas in USA
LAS VEGAS, Jan. 9, 2019-- Goertek Inc., one of China's leading smart hardware manufacturers, plans to showcase a series of cutting-edge acoustic, optical and electronic smart hardware products at the 2019 Consumer Electronics Show (CES), which kicked off in Las Vegas on January 8. 
Through the pursuit of excellence and continuous innovation in the acoustics sector, Goertek plans to showcase a variety of top-notch acoustical precision components, including the super balance speaker (SBS) speaker, the electromagnetic actuator (EMA)-driven screen sound exciter for a true full screen experience, high performance microphone units and modules and the all-in-one "good sound" solution integrating acoustic design and an acoustic algorithm. Some of the products included in the lineup:
the dual-wireless Bluetooth headset reference design providing multi-chip platforms that support active noise canceling (ANC), 3D surround sound, voice control and interactive functionalities

a small Bluetooth speaker using a virtual sound field enhancement algorithm that gives the listener the impression of being present at the recording session or performance

a smart speaker reference design that supports multiple voice platforms and can be fitted with the voice AI platform preferred by the end user.
In the Augmented Reality (AR) /Virtual Reality (VR) space, based on the one-stop service capability spanning the gamut from single components to complete sets of equipment, Goertek plans to display a number of high-performance, lightweight VR/AR headsets that come equipped with a large field of view and full-color high-definition display, including AR glasses that use Qualcomm Snapdragon 835 processors and support dual-camera 6DoF position tracking and an AR glasses prototype based on diffractive waveguide elements jointly developed by Goertek and WaveOptics. In terms of optical components, Goertek plans to showcase a variety of VR/AR optical solutions including aspheric lens, Fresnel lens, free-form surface, prism, pancake lens and diffraction waveguide, among others.
Leveraging its technical advantages in the MEMS sector, an extensive product portfolio and continuous breakthroughs in terms of ongoing technology updates, Goertek plans to also display a number of sensor products, including the industry's highest-precision small-size, low-power pressure sensor, a 5ATM waterproof barometer, and the original three-in-one sensor integrating a microphone, a barometer and a thermometer in addition to other products.
About Goertek
Goertek is a world-renowned OEM/ODM manufacturer of precision focusing on research and development, production, and sales of smart hardware system products, virtual and augmented reality (VR/AR) products, and precision components. We offer a wide array of solutions including acoustics, sensors, optoelectronics, 3D-system in package modules, micro display optical modules, and more.
Goertek has established global research and development centers in the United States, Japan, South Korea, Denmark, and Sweden. In China, Goertek R&D centers are established in Beijing, Qingdao, Shenzhen, Nanjing, and Taiwan. Today, Goertek has successfully reached close and long-term strategic partnerships with world-class customers in the consumer electronics industry.